Disclaimer: The information on curenaturally.org is intended to improve your knowledge about herbs and their benefits. Articles on this website are not intended to replace medical treatment from your doctor. Always consult your doctor before starting a new treatment regimen.
Page Update 06/15/2021
First Published in feburary 2016
Best Herbs to Prevent and Treat Hypertension, the Silent Killer
By Dr. Ashraf Girgis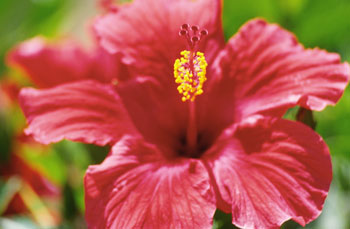 Blood pressure is the force of blood against the wall of blood vessels. Normal blood pressure is considered by American Heart Association to be 120/80 mmHg. The upper number is referred to as systolic (when the heart is contracting) and the second number is the diastolic pressure (when the heart relaxes). Studies by life insurance companies suggest that even slight increases in blood pressure increase mortality rate (Krupp et al).
High blood pressure is known as a silent killer, because it does not show any symptoms until it is very late.

One out of three American above age of 20 suffers from high blood pressure, meaning about 85 million Americans. Heart disease and stroke are the first and third-leading causes of death in the United States (Ashaye MO et al 2003) and high blood pressure is a major risk factor for both conditions.According to AHA statistic:

· In 2016, cardiovascular disease cost the U.S. $555 billion.

· By 2035, the cost is projected to be $1.1 trillion.

Most Americans don't even know they have high blood pressure. There are many factors contributing to high blood pressure: obesity, smoking, high stress level, diet especially salt and high saturated animal fat and trans fat or hydrogenated fat and alcohol consumption as well as sedentary life style.

Hereditary factors are also important. Vegetarians have lower blood pressure than non-vegetarians and a lower incidence of cardiovascular diseases in general (Alderman JAMA, 1992).As someone who worked as a stress management consultant and therapist with patients with heart disease, I have observed how stress has a great impact on blood pressure. A very good example of it is when you are at your doctor's office; most individuals exhibit higher blood pressure than they normally have. This is known as white coat syndrome. That is why it is important to monitor your blood pressure at various times of the day for at least a few days before going to your doctor, so you can provide him an accurate picture of your blood pressure.
High blood pressure is known to be more prevalent and severe among black Americans, as much as 60% higher than whites. Lower socioeconomic status and health care utilization patterns have been hypothesized to be contributing factors to higher blood pressure among black Americans (Pavlik VN et al 1997).

To learn more about blood pressure, please visit AHA or by Calling 1-800-AHA-USA1 (1-800-242-8721), or visitheart.org.

To treat and to prevent blood pressure, one needs to have a holistic approach by changing life style, managing stress, following a healthy diet consisting of high fiber full of fruits and vegetables and less animal fat and no trans-fat or hydrogenated fat in the diet, in addition to cutting or severely limiting alcohol consumption and smoking.

However, in this article my focus is solely on the use of herbs for lowering blood pressure. But, using herbs must be combined with all other steps as mentioned above. If you are already on blood pressure drugs or any other drugs, please consult with your doctor first before starting any herbs. It is also good to consult with an herbologist or ND if you have any questions.
-

Hibiscus,

Hibiscus sabdariffa is a flowering plants in the mallow family, Malvaceae.Hibiscus is an herb grown and wide spread all over the world. It is the national flower of several countries for example Haiti. Hibiscus syriacus is the national flower of South Korea, Hibiscus rosa-sinensis is the national flower of Malaysia.

In Iran it is referred to as a sour tea and has been used in traditional medicine for centuries. In some English speaking countries, it is referred to as Red Sorrel. Its name in Farsi (Persian) is kole khatmi, which is the same in India as well.

Hibiscus rosa-sinensis has been used also in Chinese herbal medicine for a long time. Hibiscus is found in Sudan, Angola and Thailand as well as many other places. In African folk medicine, it has been used as an anti-bacterial and anti-spasmodic.Hibiscus has about 15-30% composition of various acids such as malic, tartaric, citric, lacton and allo-hydroxycitric acids. Other constituents are L-ascorbic acid, anthocyanin and quercetin, among others.

The constituents believed to be responsible for its anti-hypertension effects is its anti-oxidant and diuretic effects and its inhibition of angiotensin-converting enzyme (ACE).In research conducted by Mozaffari-Khosravi, published in J Hum Hypertens. 2009, patients with hypertension and type II diabetes who drank hibiscus tea twice daily, blood pressure was reduced.

There are several studies conducted in Iran highlighting blood pressure lowering and reduction in cholesterol levels using hibiscus tea. In another study published by Herrera-Arellano and his group published in 2007 in the Journal of Planta Medica concluded: "the HsHMP exerted important antihypertensive effectiveness with a wide margin of tolerability and safety, while it also significantly reduced plasma ACE activity and demonstrated a tendency to reduce serum sodium (Na) concentrations without modifying potassium (K) levels. Further studies are necessary for evaluating the dose-dependency of HsHMP and for detecting lower effective doses".

In another study published in 2004 in the Journal of Phytomedicine by Herra-Arellano and colleagues using Hibiscus sabdariffa extract in two groups, one using 50 mg of captopril (anti-hypertensive drug) the other group using Hibiscus sabdariffa extract (standardized on 9.6mg of total anthocyanins) for a period of 4 weeks concluded: "The obtained data confirm that the H. sabdariffa extract, standardized on 9.6mg of total anthocyanins, and captopril 50 mg/day, did not show significant differences relative to hypotensive effect, antihypertensive effectiveness, and tolerability".

Hibiscus over all is considered a safe herb.



Dandelion (Taraxacum officinale)

Dandelion belongs to the Asteraceae family. It is a nutrient rich herb that contains more nutrients than many vegetables. It is capable of curing many ailments. You can read my previous article about dandelion.

There are hundreds of different types of dandelion species growing all over the world. Dandelion has a long history of use as a food in many countries. Dried dandelion roots are used as a coffee substitute. Herbal wine is made from fermented dandelion flowers, and seems to be very flavorful and medicinal.

Dandelion comes from the French name Dent de leon, or "Lions Tooth" because of the shape of its leaves. Another name of it in French is pissenlit, or "pee the bed," due to its diuretic effects. In Farsi, it is called gule ghasedack "messenger flower", due to its ability to spread. Other names are Cankerwort, Priest's crown, Puffball, white endive, and wild endive.

Dandelions contain vitamins A, B complex, C, D, sesquiterpene lactones (class of compound containing a lactone), triterpeniod, sponins, polysaccharides (complex carbohyderates), insulin (large amount is present in the root), and potassium. Up to 4% of the leaves are potassium. Other minerals are zinc, iron, selenium, calcium and boron, among others.

Their medicinal uses have been found in textbooks written by the Persian scientist A-Razi (900AD). Dandelions in general were used in ancient Iran for thousands of years. They have been mentioned in Avesta texts (Zoroastrian text books 500 BC). Dandelions were used for medicinal purposes in both China and Europe.

Dandelion leaves have an anti-hypertension property due to their diuretic effects (Hook et al 1993). This effect is comparable to Lasix (Newell et al 1996) and can be used to treat heart failure and high blood pressure in patients without the side effect of lowering potassium (a common side effect of Lasix). Dandelions are an excellent source of potassium. The bitter constituents of dandelion roots have shown to increase bile production, and also have some laxative effects and are believed to be responsible for the diuretic effects.

The use of dandelion is not recommended for individuals with obstructed bile ducts or other gall bladder issues. Otherwise, dandelions are considered very safe overall, even in pregnant women and breastfeeding mothers.

People allergic to daisies and ragweed should not use dandelions.
Hawthorn,

Hawthorn belongs to the family, Rosaceae. It is from Asia, especially Japan, Korea and China. It is also very prevalent in the north and northeast of Iran. It also is found in North America and Europe, especially Austria, Switzerland and Germany.

There are about 280 different species of hawthorn berry (ABC clinical guides to herbs). The name "haw" in old English refers to hedges. It is also known as mythorn, hedgethron among several others. Hawthorn has been studied for the past 30 years. Hawthorn contains flavonoid rutin, quercetin, procyanidins including catechin and epicatechin, triterpens, sterols, polyphenols and tanins ( Blumenthal et al 2000). Other chemical constituents are triterpene acids and phenolic acids such as caffeic acid, chlorogenic acid and several others.

The parts mostly used are leaf and flowers, however, berries may be used as well. Hawthorn has been known for its cardiovascular effects and its benefits in congestive heart failure. The main constituent behind its cardiovascular effect is flavonoids. Hawthorn has also been used in patients with irregular heart rhythms with effects similar to class III anti-arrhythmia drugs (Muller et al 1999). Hawthorn extract has been shown to have smooth muscle relaxation action leading to lowering of blood pressure. However, the effects on blood pressure appear to be mild. Like most herbs, it takes several weeks before it starts working to lower blood pressure (Perkove 1979).

Green Tea,

Tea originated in China about five thousand years ago. . It comes from the leaves of the tea plant Camellia Sinensis.

Currently tea is currently the second drink beside water. The chemical composition among teas varies according to the process of fermentation and harvesting methods used. Overall, however, they are rich in the polyphenol (anti-oxidant chemicals, mostly flavonoids) Epigallocatechin gallete (EGCG). Other polyphenols are Gallocatechin, Cateechin, and Epicatechin gallate. These polyphenols give tea anti-oxidant properties higher than that of Vitamin C. Green tea contains minerals, vitamins, volatile oils, and Amino acids. However, its polyphenol (Antioxidant) content is where most of its benefits come from.

Cardiovascular Effects:

Green tea consumption is associated with overall reduction of cardiovascular disease (Maeda et al 2003).Green tea, as mentioned above, has been studied the most in terms of potential health benefits. Green tea shows strong anti-oxidant properity ( Erba et al 2005) A study in Japan of 8552 people showed that those who consumed between 3-10 cups a day saw less mortality from cardiovascular diseases(Nakachi et al 2000).

Another Japanese study between 1995-2005 on 4,530 individuals also showed a reverse association between cardiovascular disease and cancer. Another study, which involved 1371 men over the age of 40, showed an increase of Green Tea consumption was associated with a decrease in total serum cholesterol, a decrease in LDL (bad cholesterol), a decrease in very low density lipoprotein (VLDLP), and an increase of good cholesterol( Imai & Nakachi 1995)

A 2013 review of many studies found that green tea helped prevent a range of heart-related issues, from high blood pressure to congestive heart failure. As mentioned previously, green tea benefits are attributed to its contents of Catechins. Because of its strong antioxidant properties, it has even higher anti-oxidant activities than Vitamin E and Vitamin C. Studies show that black tea has similar effects. In fact, researchers estimate that the rate of heart attack decreases by 11% with consumption of 3 cups of tea per day. Green tea has also shown to have anti-inflammatory, stimulating effects on the central nervous system due to its caffeine content. It has anti-platelet aggregations (prevent platelets from sticking to each other, clot formation).

As for side effects, if one drinks more than 10 cups a day, there is a risk of high caffeine induced restlessness and insomnia, as well as an irregular heartbeat.

Other herbs used for high blood pressure are garlic and mistletoe. Some practitioners use herbs called nervine in order to relax and reduce stress, like skullcaps and valerian (Linda Meloche, ND).

Thanks for visiting www.curenaturally.org

Thanks,

Ashraf Girgis,ND
References:
• http://www.heart.org/idc/groups/heart-public/@wcm/@hcm/documents/downloadable/ucm_300310.pdf
• https://www.ncbi.nlm.nih.gov/pubmed/9205933
• http://www.huffingtonpost.com/entry/as-burden-of-cardiovascular-disease-grows-research_us_58a2344de4b080bf74f03f97
• https://www.ncbi.nlm.nih.gov/pubmed/14632264
• https://en.wikipedia.org/wiki/Crataegus
• https://nccih.nih.gov/health/hawthorn
• https://www.healthbenefitstimes.com/health-benefits-of-hawthornberry/umm.edu/health/medical/altmed/herb/hawthorn
• http://www.todaysdietitian.com/whitepapers/Hibiscus_Sabdariffa.pdf
• https://www.ncbi.nlm.nih.gov/pubmed/19678781
• https://en.wikipedia.org/wiki/Hibiscus
• https://www.ncbi.nlm.nih.gov/pubmed/17315307
• https://www.ncbi.nlm.nih.gov/pubmed/15330492
• http://www.medherb.com/Therapeutics/Cardiovascular_Herbs_and_hypertension.ht
• References:Dandelion. (n.d.). Retrieved March 09, 2016, from
• http://umm.edu/health/medical/altmed/herb/dandelion
• http://www.motherearthliving.com/gardening/edible-wild-herbs-
• (n.d.). Retrieved from http://imjournal.com
• (n.d.). Retrieved March 09, 2016, from
• https://en.wikipedia.org/wiki/Avicenna
• Retrieved March 09, 2016, from
• http://www.webmd.com/vitamins-supplements/ingredientmono-92-CHICORY.aspx?activeIngredientId=92
• Dandelion. (n.d.).
• Retrieved March 09, 2016, from
• http://umm.edu/health/medical/altmed/herb/dandelion
• The Health Benefits of Dandelions. (n.d.). Retrieved March 09, 2016, from
• http://www.leaflady.org/health_benefits_of_dandelions.htm
• Bark Casni va Ghvas Darmani. Retrieved March 09, 2016, from
• http://khanomgol.ir/?html
• -"Benefit of Drinking Green Tea: The Proof Is in -- Drinking Tea Is Healthy, Says Harvard Women's Health Watch - Harvard Health." Harvard Health. N.p., n.d. Web. 15 Feb. 2015.
• -"Better Form, Same Function: Liposuction Doesn't Lessen Health Risks." Science News. N.p., n.d. Web. 16 Feb. 2015.
• -Braun, Lesley, and Marc Cohen. Herbs & Natural Supplements: An Evidence-Based Guide. Sydney: Elsevier Australia, 2010. Print.
• -Fuller, John. HowStuffWorks. HowStuffWorks.com, n.d. Web. 16 Feb. 2015.
• -Gaby, Alan, and Amber Ackerson. The Natural Pharmacy: Complete A-Z Reference to Alternative Treatments for Common Health Conditions. New York: Three Rivers, 2006. Print.
• -"Green Tea Health Benefits." WebMD. WebMD, n.d. Web. 15 Feb. 2015.
• -"History of Tea." History of Tea. N.p., n.d. Web. 16 Feb. 2015.
• -"Trimming with Tea." Science News. N.p., n.d. Web. 16 Feb. 2015.
Have Any Feedback For Our Article?
Let Us Know Below